EBOOK
Buy vs DIY strategy software
Choosing the right technology for your organization's strategy execution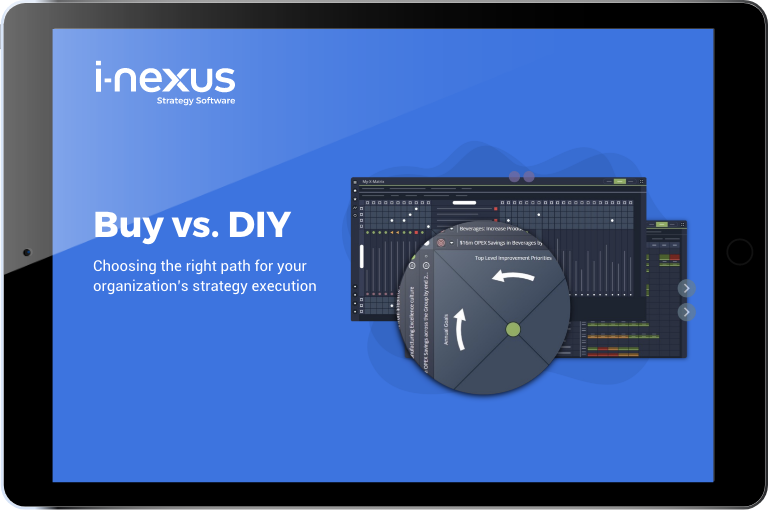 Building software is a massive undertaking...
As CIOs look to place investments in the right areas, there is growing pressure to support the business' efforts to manage its strategic and operational goals through technology.
But how can you support the right decision for your organization when it comes to choosing to buy or build software to deliver more of your goals with less effort?

Downloading this eBook to learn:
Why strategy execution is hard
How to articulate your challenges and the solutions needed
The importance of quality, control, and fit-for-purpose technology
Long-term factors around ownership, assurance, and control
Why you should buy i-nexus
Access your copy today to gain the knowledge needed to enter a conversation with senior leaders about weighing the investment of buying strategy software vs. building your own.


download your guide today!