Who doesn't want a better way of executing their strategy?
In this on-demand webinar, we explore how you can improve execution of your strategy through digitalization.
Joining the dots of your strategy execution to ensure alignment & accountability can be a challenge when you don't have the right tools for the job, especially when there are multiple data points that don't talk from the same page.
To ensure alignment of strategic objectives that drive accountability at every business level, we need a better way of managing our strategy execution that provides total clarity.
As agile working becomes the norm, and we seek the benefits it brings, is it time to reconsider how you manage and execute your strategy?
Register your details today to receive your link to watch this on-demand webinar.

In this session, we'll explore:
How you can achieve strategic alignment across your entire workforce through digitalization
The benefits of aligning short-term annual goals with 3-5 year breakthrough objectives from one place
Driving accountability by aligning strategic objectives to projects in a single digital solution
Visualizing your strategic data from one place to make informed decisions more effectively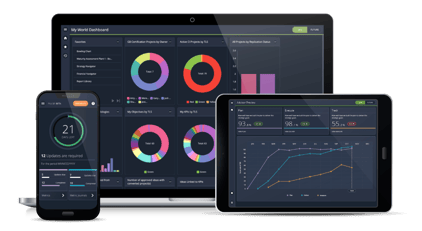 ---

About i-nexus
i-nexus is the leading provider of strategy execution solutions, helping global organizations to turn their strategy into operational reality. Global leaders turn to i-nexus to translate strategy into goals and goals into action while continuously measuring and refining both their performance in execution and also business outcomes as goals are met. This real-time feedback loop enables adjustments to strategy as market conditions shift, opportunities arise or priorities change.