By looking at the past, we learn that crises like the one we face today appear when we least expect it. However, with a crisis comes a wave of change and opportunity.
But how ready are you to be able to quickly adapt and pivot direction to take advantage of the opportunity in front of you?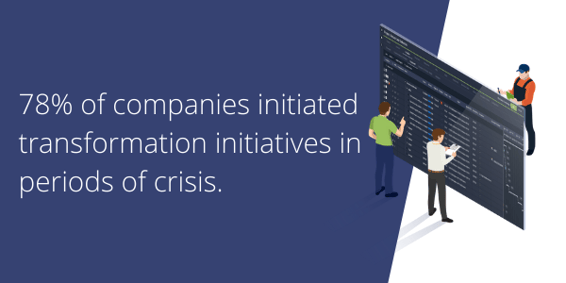 The current global crisis has led to many companies requesting that their employees engage in their daily tasks remotely.
Whilst this gives rise to certain challenges, remote working emerges as an opportunity for the digitialization and automation of team management and project management processes.
This will lead to the definition of the new "normal" in post-crisis operations.
But how ready are you to be able to quickly adapt and pivot direction to take advantage of the opportunity in front of you?
Kaizen Institute and i-nexus carried out a recent Strategy Execution survey and we invite you to join João Castro, Senior Partner from Kaizen Institute and Simon Crowther, CEO, i-nexus where they will explore the findings in this on-demand webinar.
They also discuss:
The importance of digitalization and being able to respond to rapid change
How to improve efficiency whilst working remotely in large teams
How to be ready to pivot & transform your strategy execution in the face of uncertainty
The need for having a strong review process to enable you and your teams to adapt quickly
---

About i-nexus
i-nexus is the leading provider of strategy execution solutions, helping global organizations to turn their strategy into operational reality. Global leaders turn to i-nexus to translate strategy into goals and goals into action while continuously measuring and refining both their performance in execution and also business outcomes as goals are met. This real-time feedback loop enables adjustments to strategy as market conditions shift, opportunities arise or priorities change.
About Kaizen Institute
Over the last three decades, Kaizen Institute has been the leading provider of sustainable, competitive advantage consulting, training and related services for all industries, applying its Continuous Improvement methodologies. Our clients achieve successful organizational transformations, via a long term and people-based business excellence system. We help them improve quality, cost, delivery, service and motivation, which leads to better results, growth, sustainability and development. Our defined methodologies increase the ability to change and significantly transform any organization's culture.